MXOne Firefighting Turbine
NEXT-GENERATION FIRE PROTECTION
The high-performance extinguishing turbine MXOne Firefighting Turbine represents a new generation of stationary fire fighting. The unique system has a 360 ° operating range and allows the application of water mist from a long, safe distance and with high accuracy.
In the event of a fire, the water mist absorbs large amounts of energy, cools particularly effectively and reaches hidden sources of fire better than conventional monitors. It binds smoke gases, pollutants and odors and can spread rapidly and effectively across large areas without flushing away burning goods, as in the case with traditional fire monitors using bundled jets. These capabilities make the MXOne ideally suited to protect specific fire risk areas in numerous industries both inside and outside of building structures.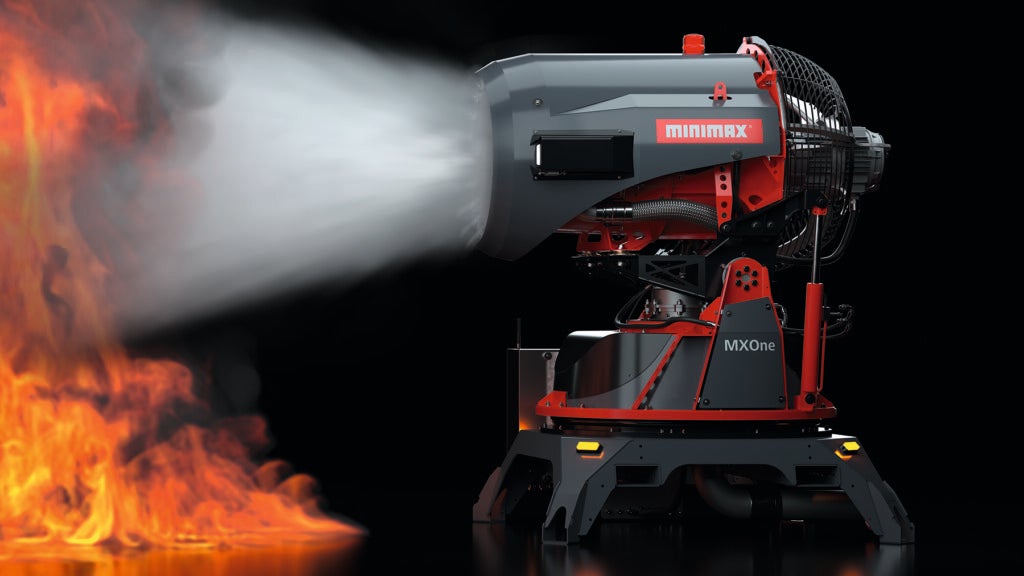 Efficiency and Effectiveness:
Fast fire fighting and ambient cooling through sophisticated water mist technology
Simple and safe operation by remote control
Low water consumption
Wear-free pipe connections in the turning area thanks to a special design
Highest Flexibility:
Use of potable or non-potable, salt water and foam additives is possible
Automatic or manual pinpoint alignment
Targeted adaptation of the spray pattern and extinguishing medium to the material to be protected
Easily integrated into the operating infrastructure and existing extinguishing systems
Large Effective Range:
Can swivel through 360 ° and a throw range of up to 246 FT
Used inside and outside
Installation on the ground or on a tower (high post) is possible
Stationary and mobile versions are available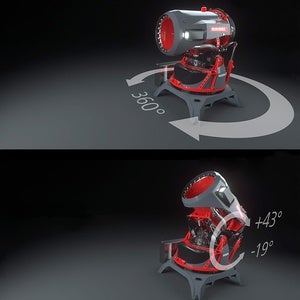 Positioning: MXOne is designed for use both inside and outside of buildings. The extinguishing system can be installed on the ground and raised on a tower (high post) with a mounting frame.
Operating Concept: MXOne is controlled and aligned fully automatically or manually via remote control. The operating concept offers a large selection of control variants from stationary to mobile.
Active Area: The turbine covers a large effective range. It can be tilted from -19° to + 43°, has a rotation angle of 360° and throws the extinguishing agent up to 80 m.
Detection: Fire is detected using infrared camera technology or UniVario industrial fire detectors. The connected fire alarm control panel receives the signal.
Areas of Application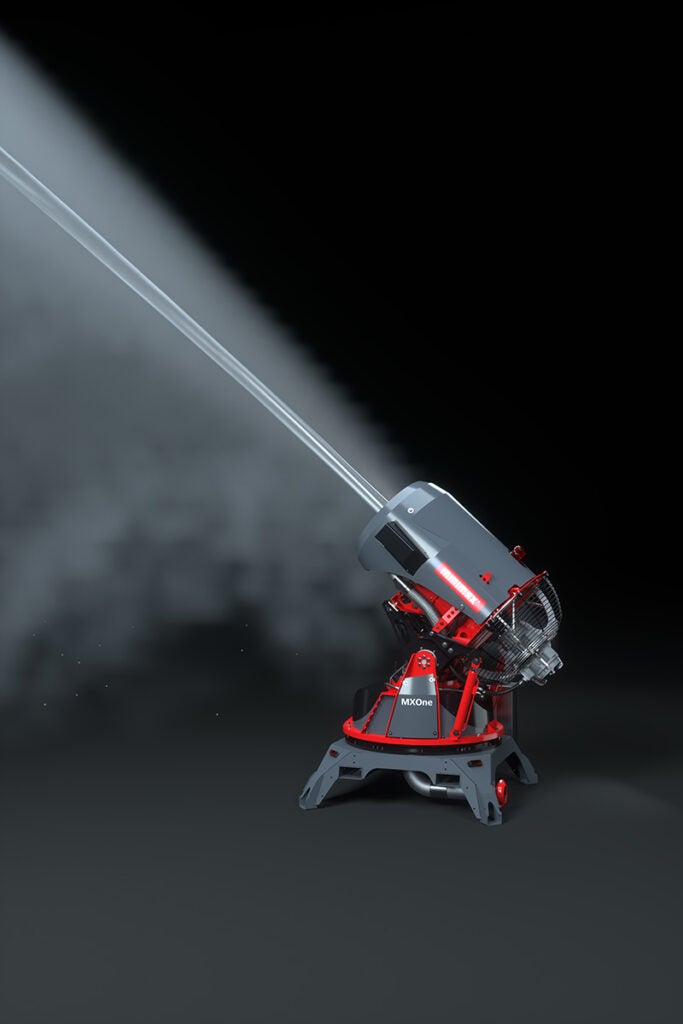 Typical requirements for systems that are used in harsh, industrial environments: resilience, reliability and efficiency. MXOne fully meets these requirements and, despite its robust construction, is easy to operate and requires little maintenance. Thanks to the turbine technology, MXOne achieves throwing distances of up to 246 FT and is raised and tilted quickly and continuously. This means that the throwing distance is adjustable at any time. The extinguishing system can be used in areas with an ambient temperature of -15° to 55°C.-change to +5°F to 131°F.
MXOne is the optimal solution for:
Recycling companies
Wood processing industry
Chemical plants & refineries
Airports / Hangars
Substations & transformers
WHAT WE DO
SPARK DETECTION & SUPPRESSION SYSTEM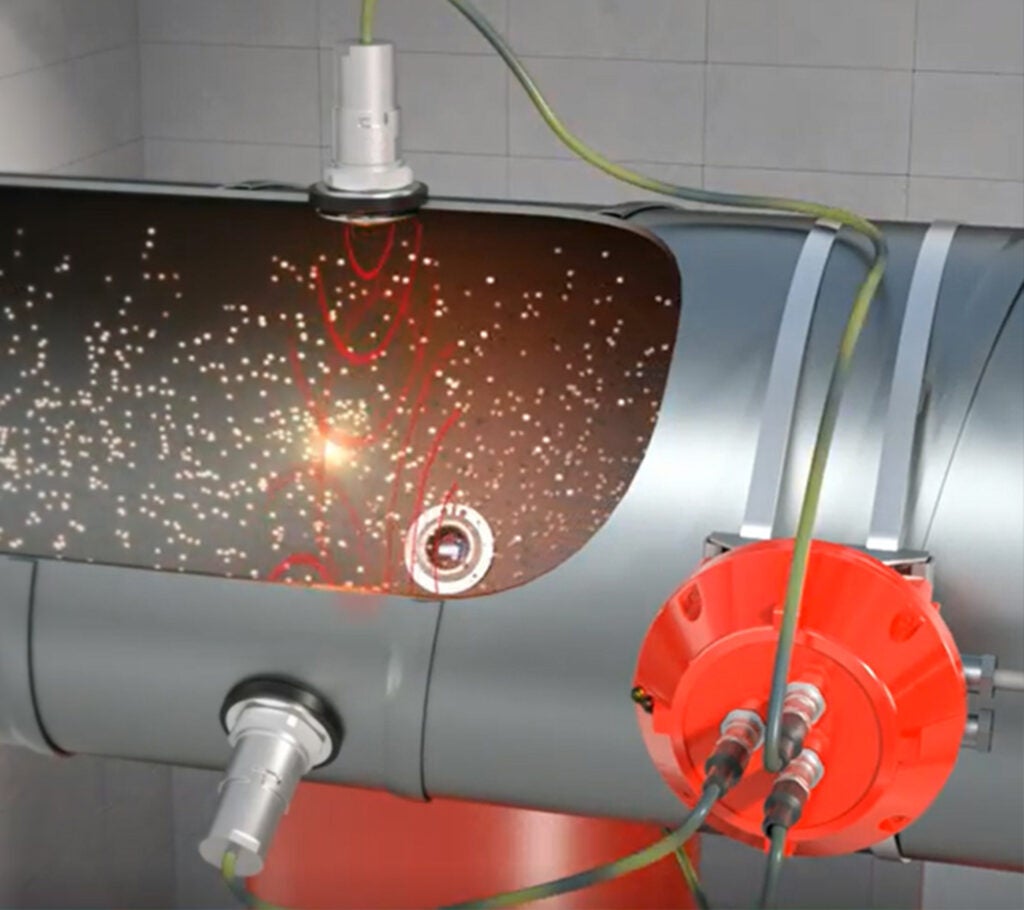 MINIFOG WATER MIST SYSTEM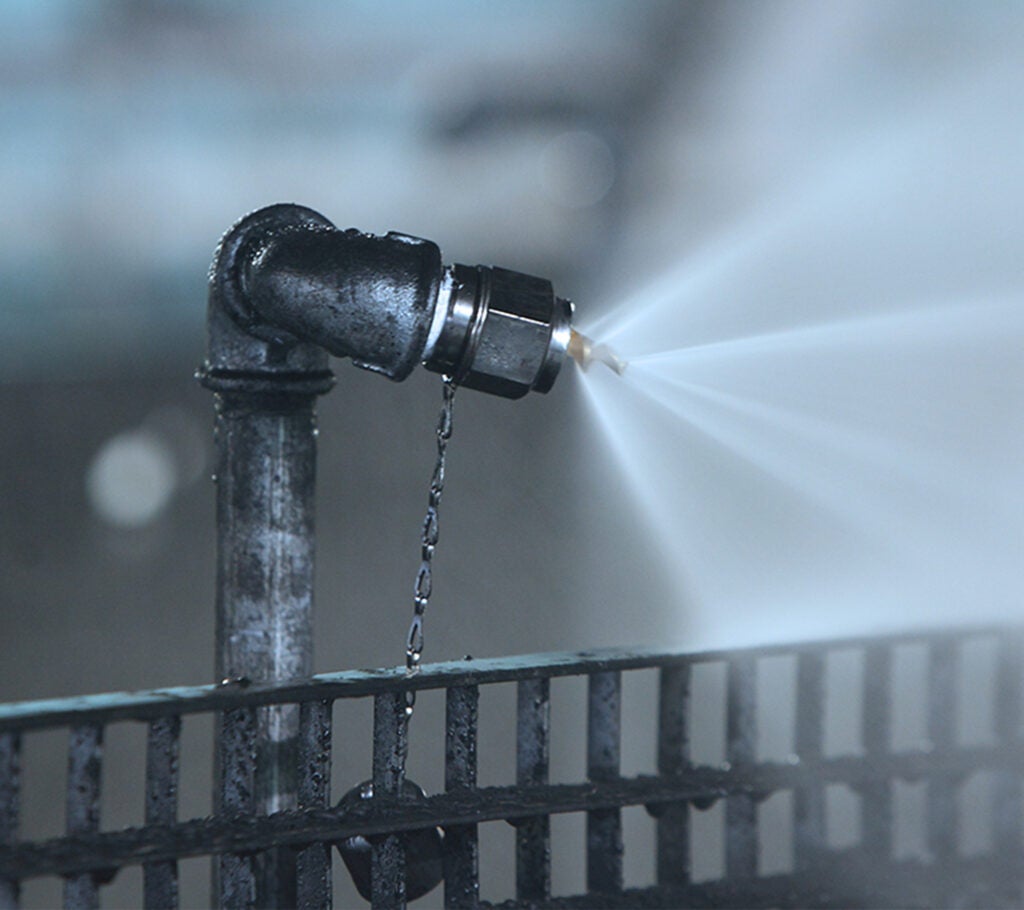 COMPONENTS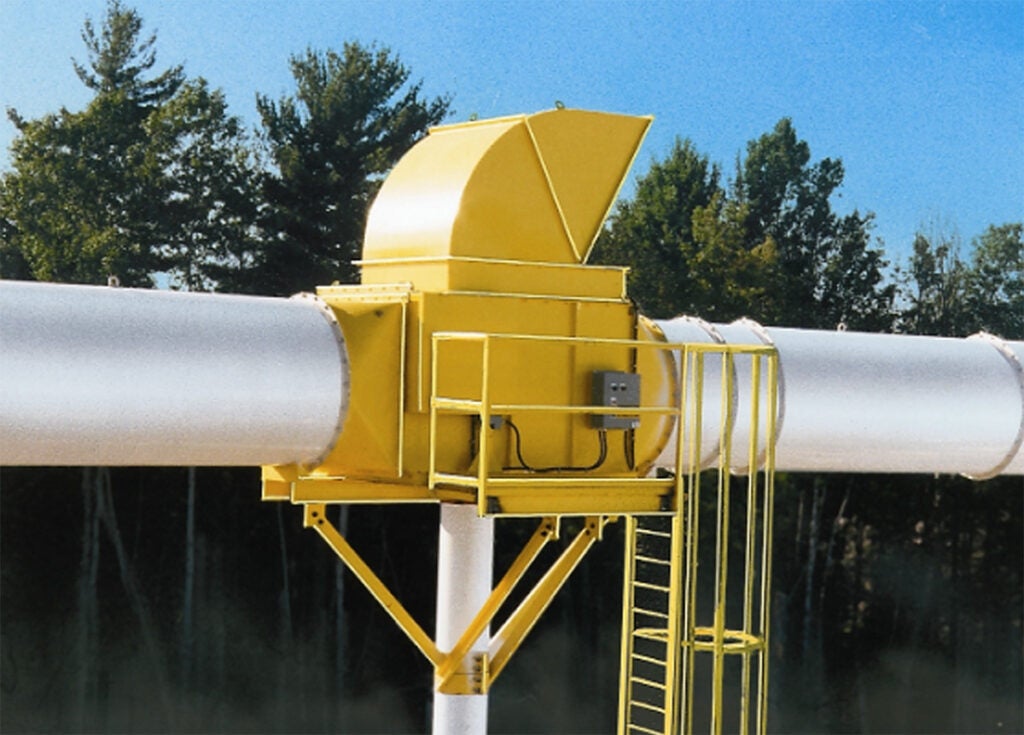 MXONE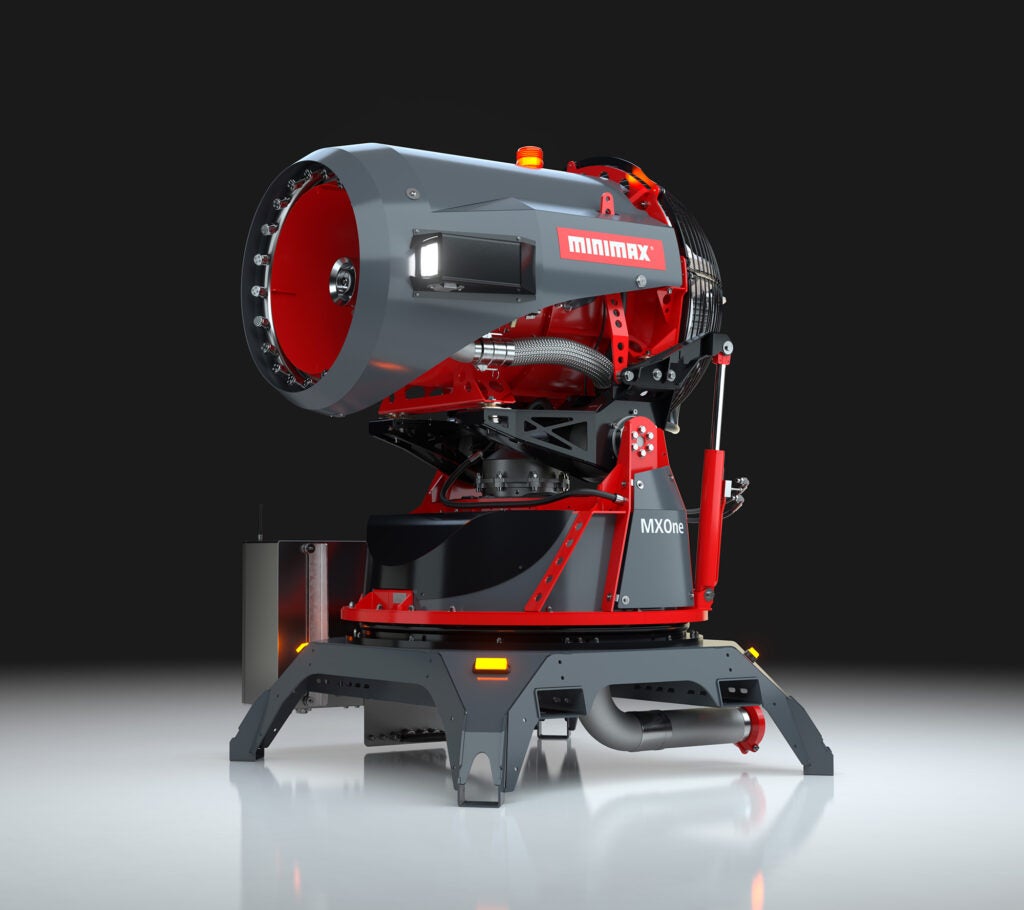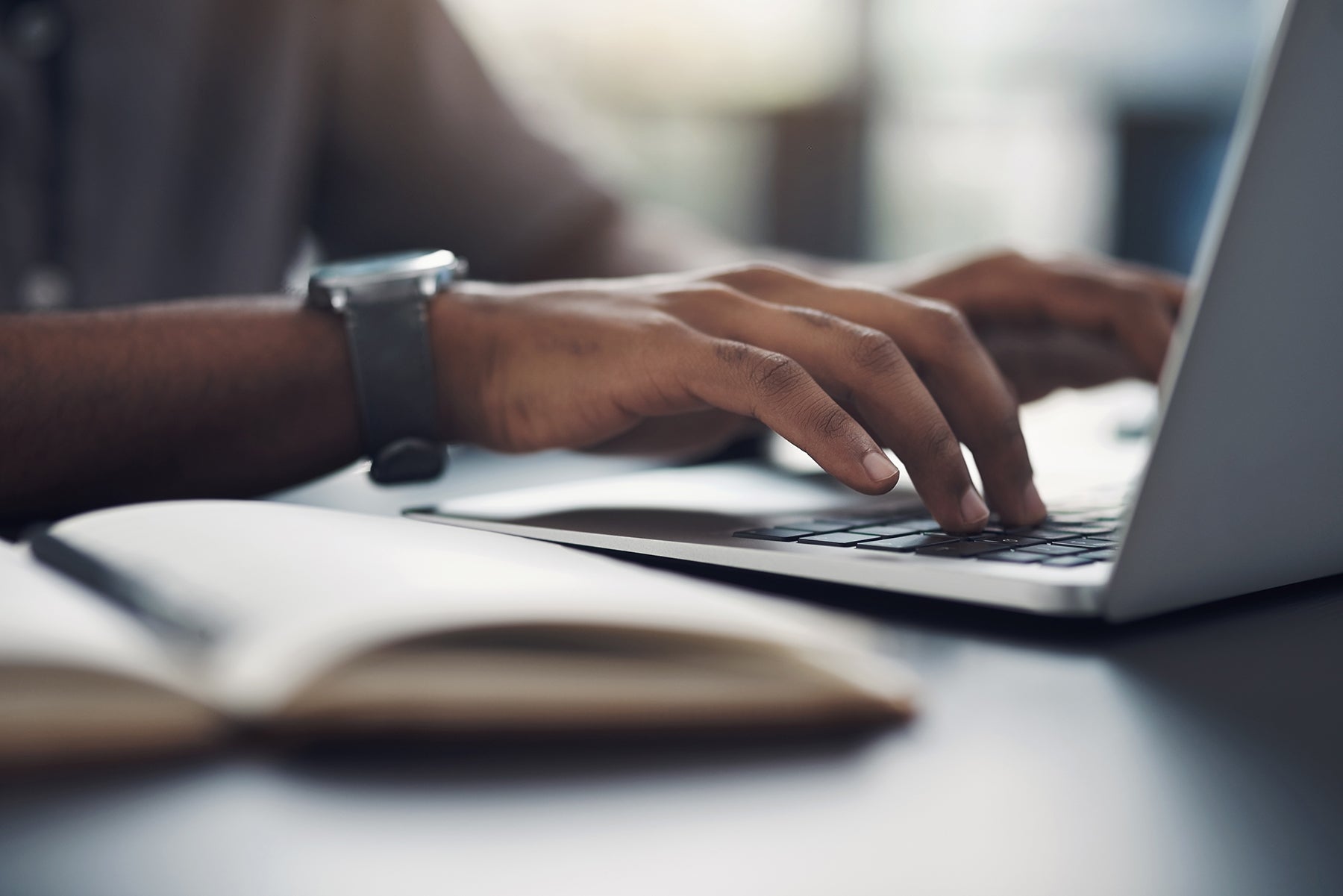 HOW CAN WE HELP
Contact our support team for project inquiries, technical questions and service.