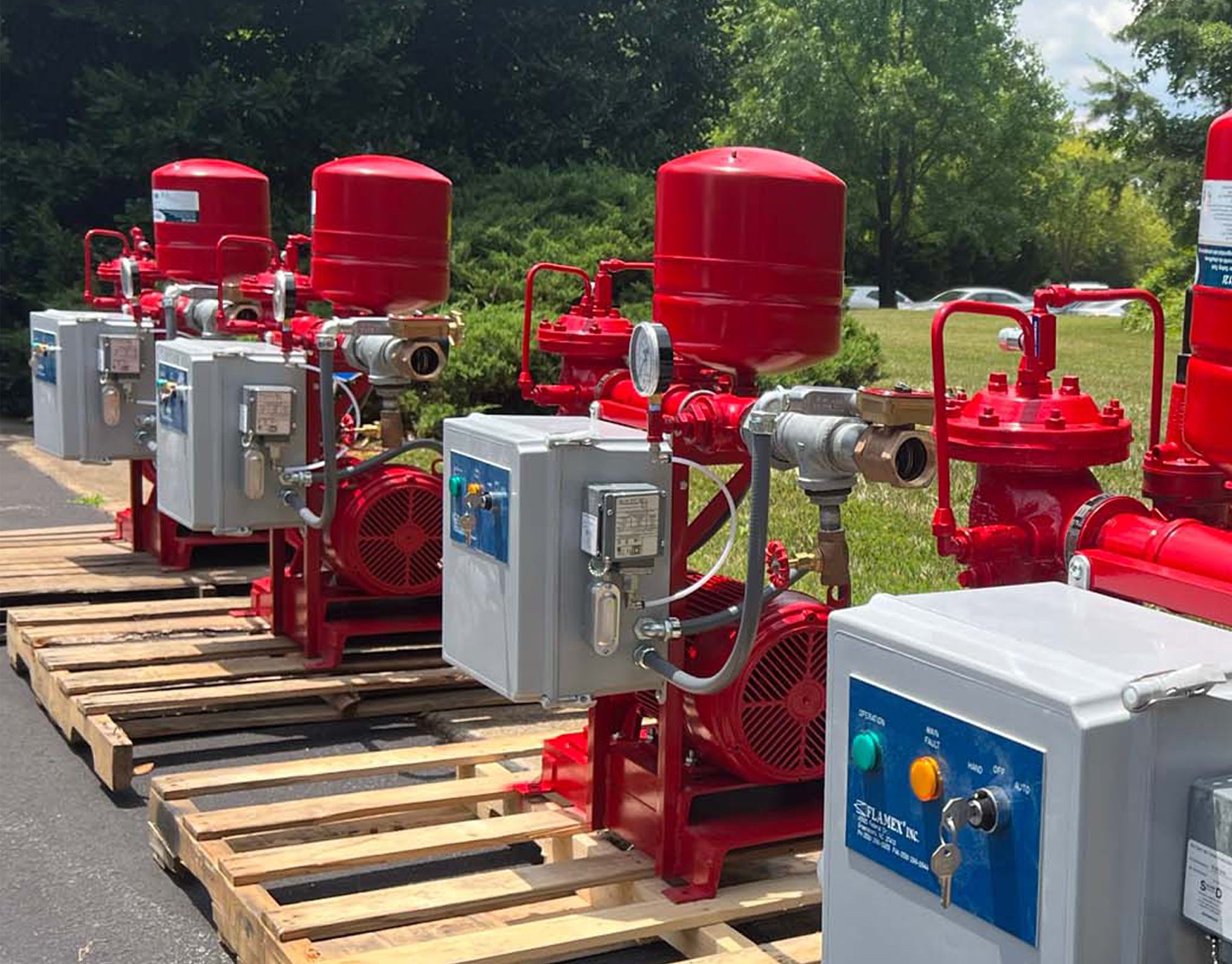 Booster Pump
A Booster Pump is required in installations where the plant water supply is insufficient to meet the minimum requirements of the FLAMEX system.
The extinguishing function of a Spark Detection and Extinguishing System requires an adequate water supply. The extinguishing assembly must be connected to a continuous water supply which can meet or exceed the system's minimum flow and pressure requirements. If one or both of these minimum requirements cannot be met with the existing water supply, then the resulting spray pattern produced by the extinguishing assembly will be ineffective and compromise the functional integrity of the system.
Connection to a sprinkler system is the best option as the pressure and volume typically exceed the minimums required for proper suppression. In addition, the water pressure does not fluctuate in sprinkler systems as with a domestic water supply, therefore a more reliable source.
In facilities without a sprinkler system or other source of continuous supply that produces adequate pressure or volume, a booster pump is required.
FLAMEX supplies two different types of booster pumps: a standard model and an atmospheric model that requires a holding tank. Various flow capacities and power requirements can be accommodated with design modifications as dictated by the application.
The standard FLAMEX Booster Pump is used when the existing water supply can flow 90 GPM at a minimum of 30 PSI to the unit. The atmospheric Booster Pump is used when the existing water supply cannot meet the flow or pressure requirements of the standard pump.
FLAMEX Booster Pumps are specifically designed to be used with Spark Detection & Extinguishing Systems. Unlike conventional fire protection applications, spark detection systems require an immediate response so a delay in reaching adequate pressure for suppression is not acceptable.
All Booster Pumps come pre-wired, assembled, painted and tested in-house. A bladder tank is supplied that keeps several gallons of water under pressure to provide the initial surge into the duct upon activation that is necessary to produce an effective spray pattern. The pump is activated by either a flow switch or a pressure switch.
Drawings and electrical requirements are available upon request.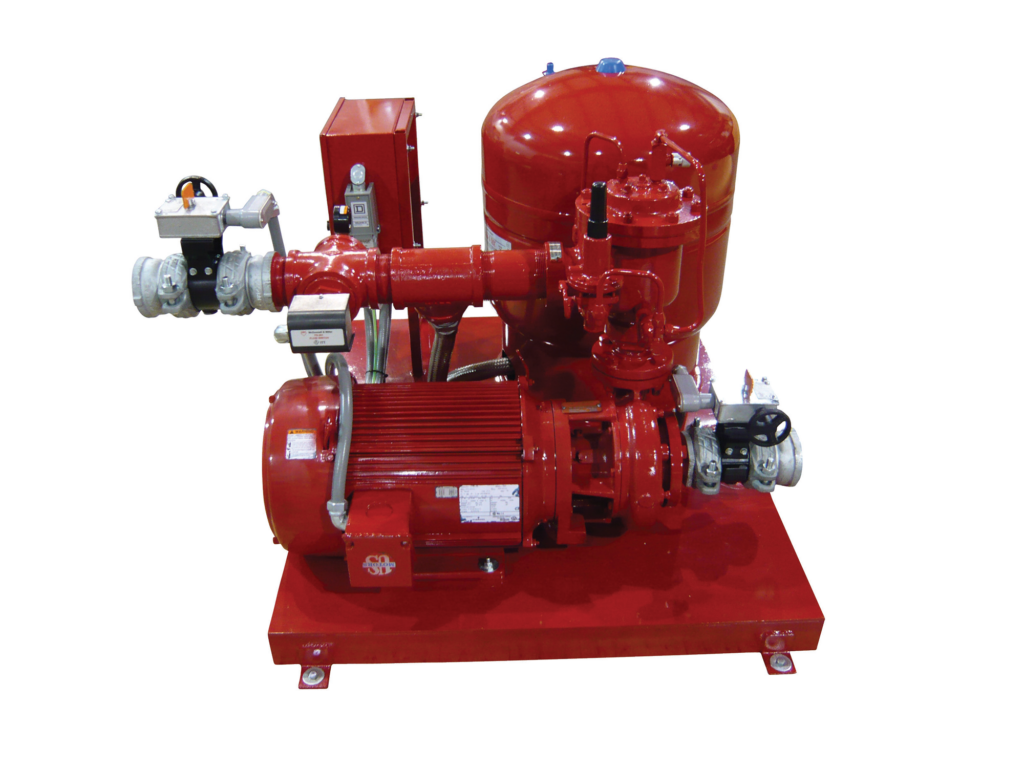 WHAT WE DO
SPARK DETECTION & SUPPRESSION SYSTEM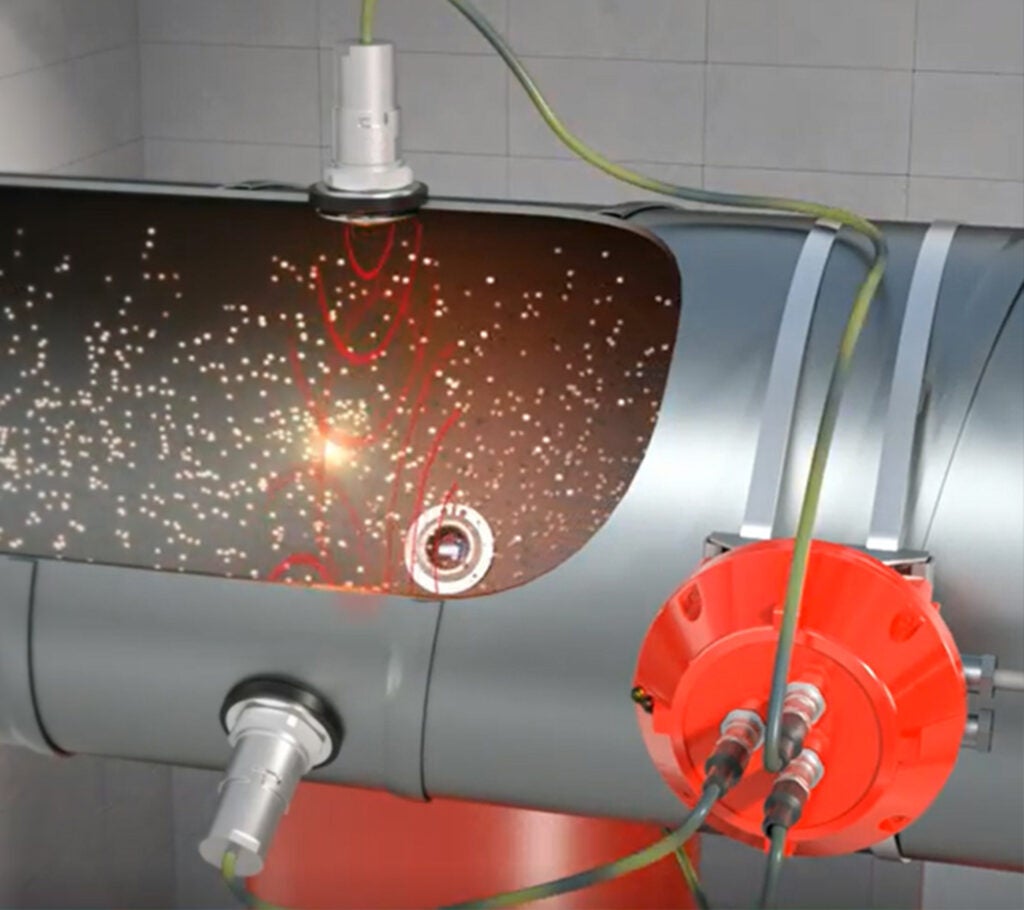 MINIFOG WATER MIST SYSTEM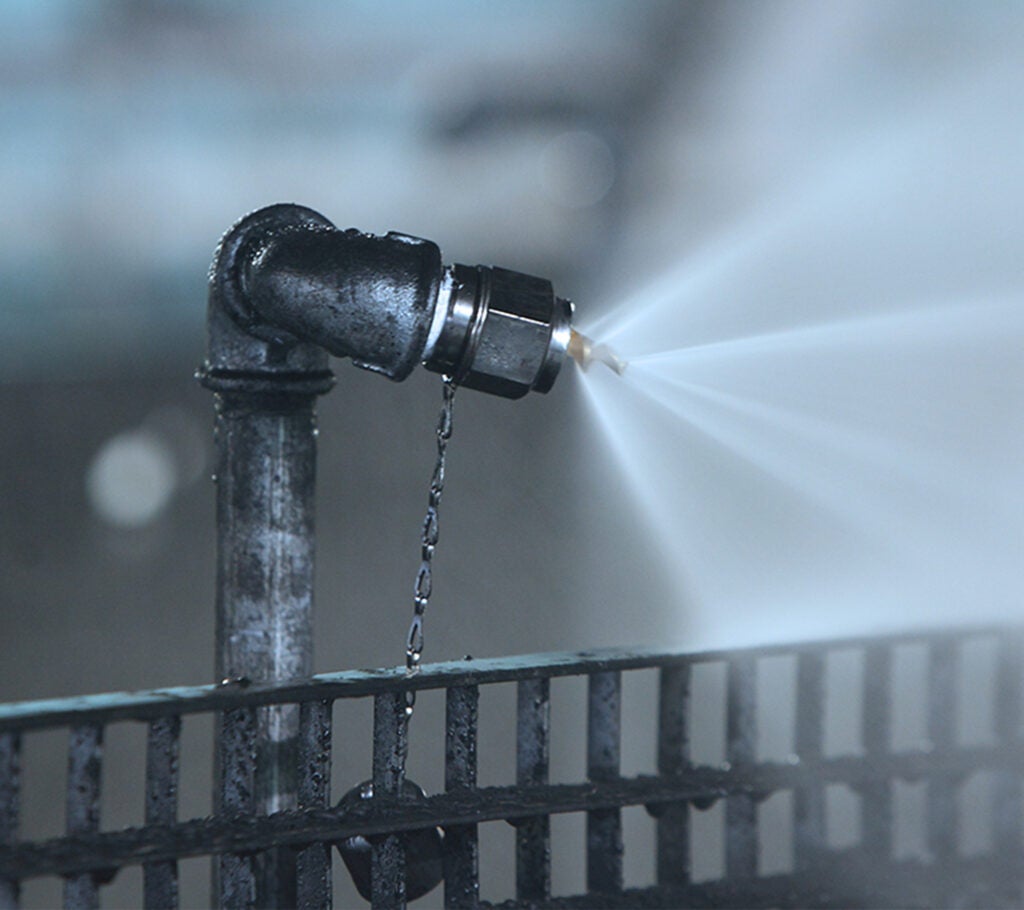 COMPONENTS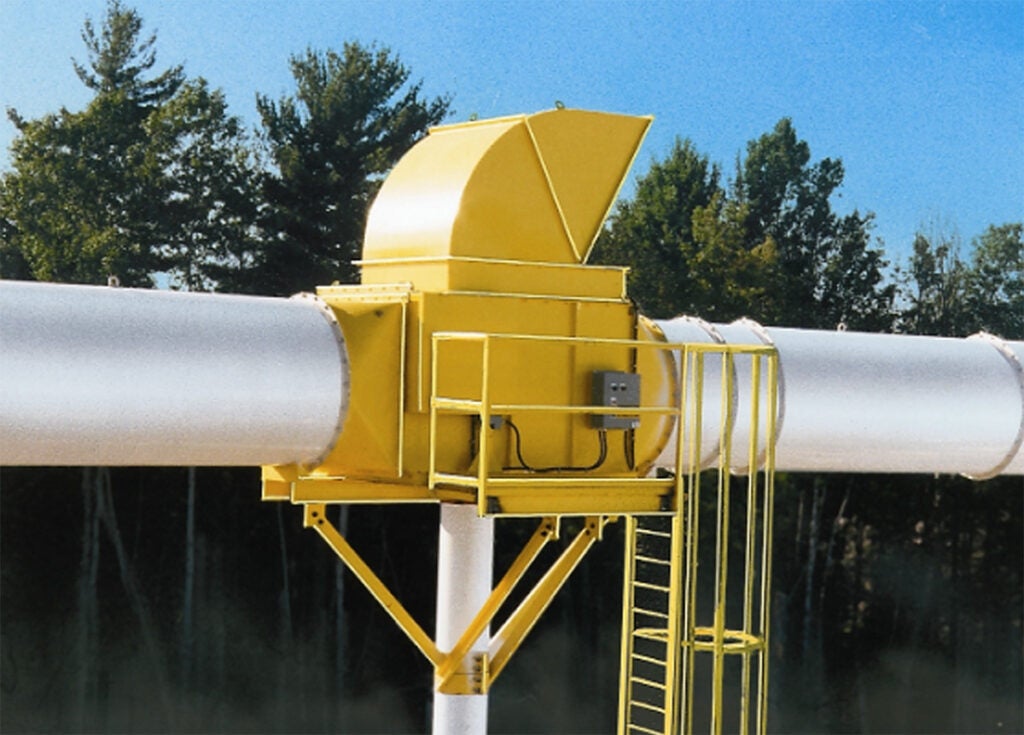 MXONE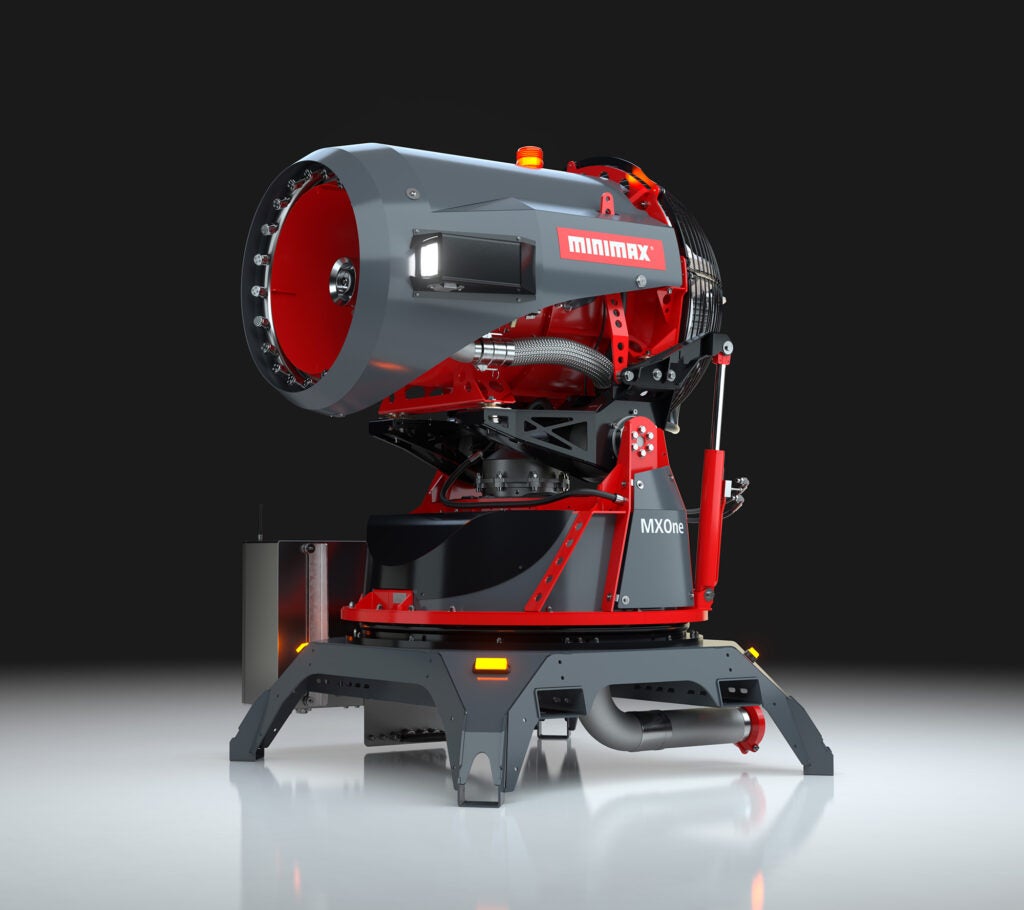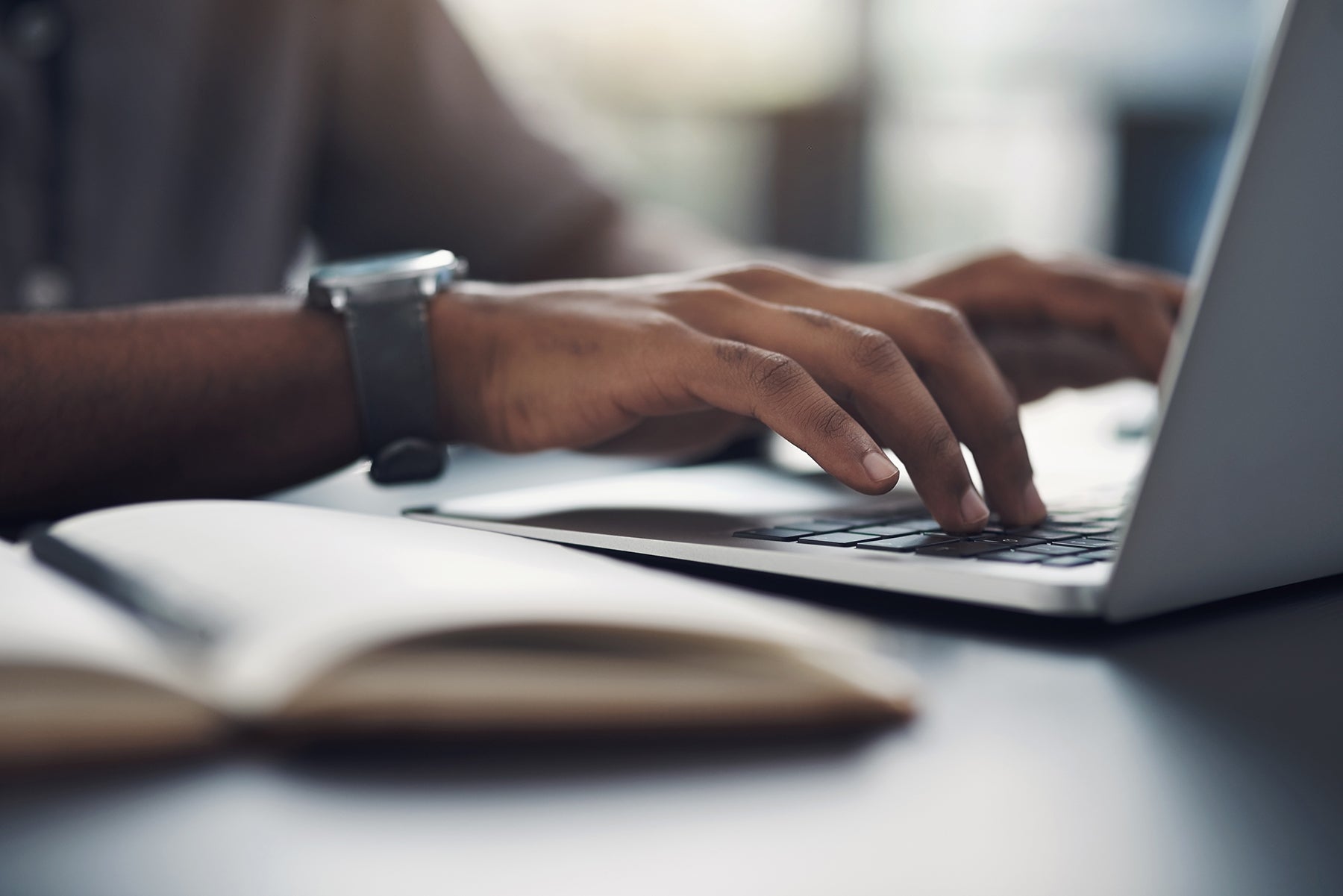 HOW CAN WE HELP
Contact our support team for project inquiries, technical questions and service.