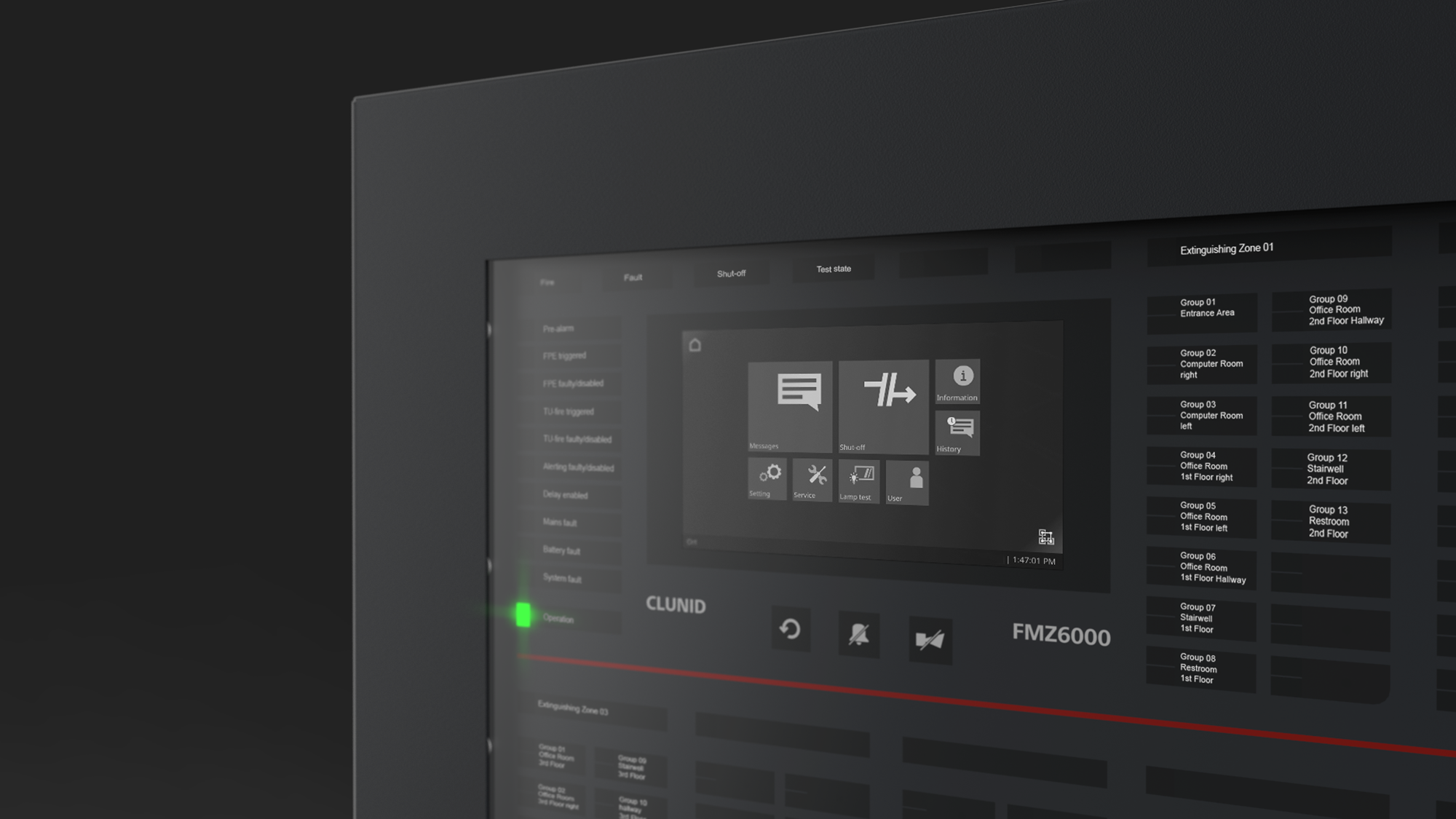 Control Panels
FLAMEX Inc. offers a number of Control Panels that are customized to meet the requirements of each specific protection application. The control panel appropriate for a given application is selected based on the zone capacity required as well as the desired features of the panel.
Panels can range from the most basic single zone console to a sophisticated multi-zone panel with technologically advanced supervision and monitoring capabilities. All Control Panels include battery back-up and are FM Global approved.
The CLUNID FMZ 6000 Control Panel Series
Available Fall 2022
The new generation FMZ 6000 Control Panels offer a very high level of functional integrity and dependability. Advantages include:
Simple to use 7" full color touch screen which allows intuitive, rapid navigation for all events
Functional redundancy of the CPU, control boards and modules to prevent breakdowns and downtime repairs
Individual modules can be replaced during operation without interruption
LogicManager feature provides plausibility checks to prevent operator error
ServiceAssistant feature makes it possible to read off the actual status and event history messages at any time during operation as can documentation relating to commissioning and service work
New communication protocols allow use with a wider range of detectors and actuators
FMZ 6000 Panels are available in 4 different enclosure sizes: D04, D14, D21, and D40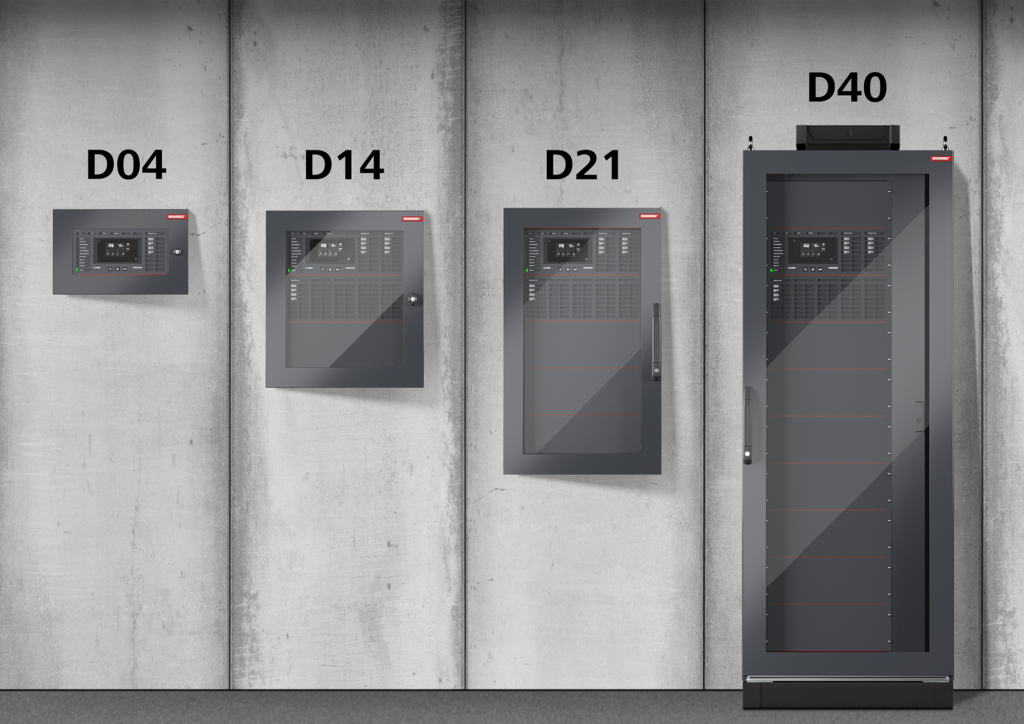 FLAMEX Inc. can assist you in the selection of the appropriate control panel to meet you specific application.
WHAT WE DO
SPARK DETECTION & SUPPRESSION SYSTEM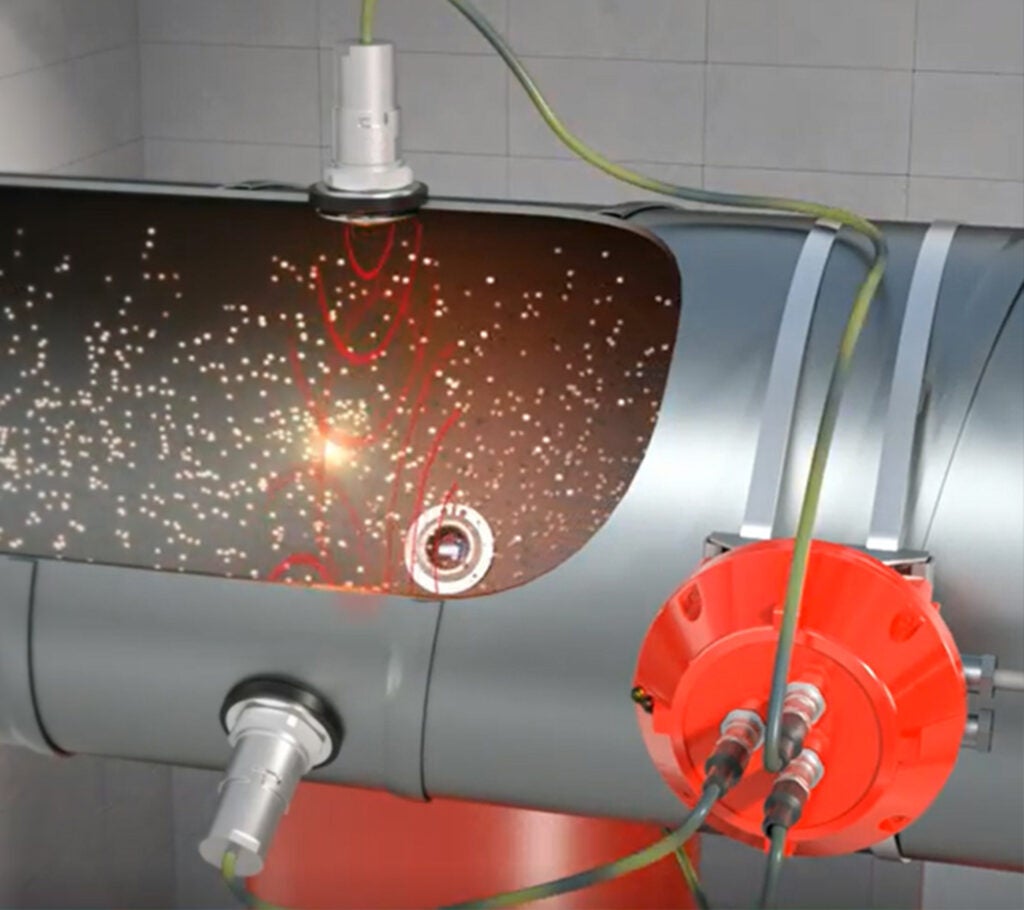 MINIFOG WATER MIST SYSTEM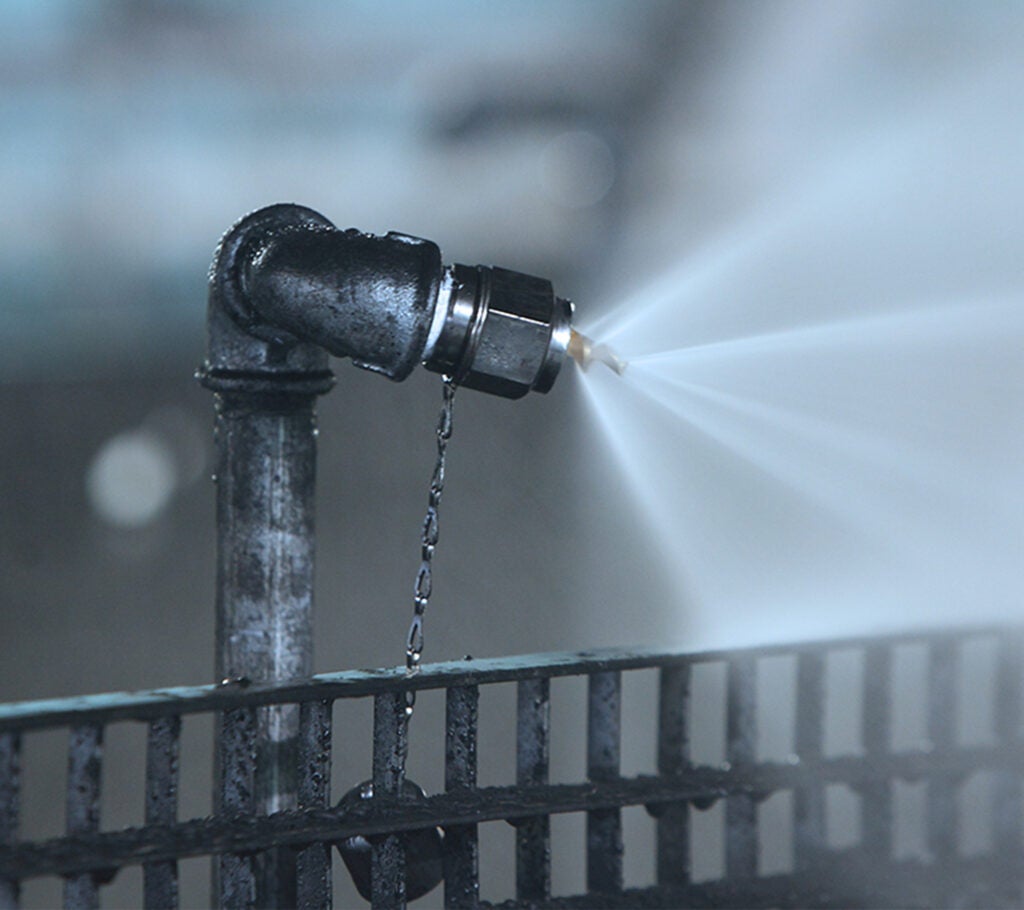 COMPONENTS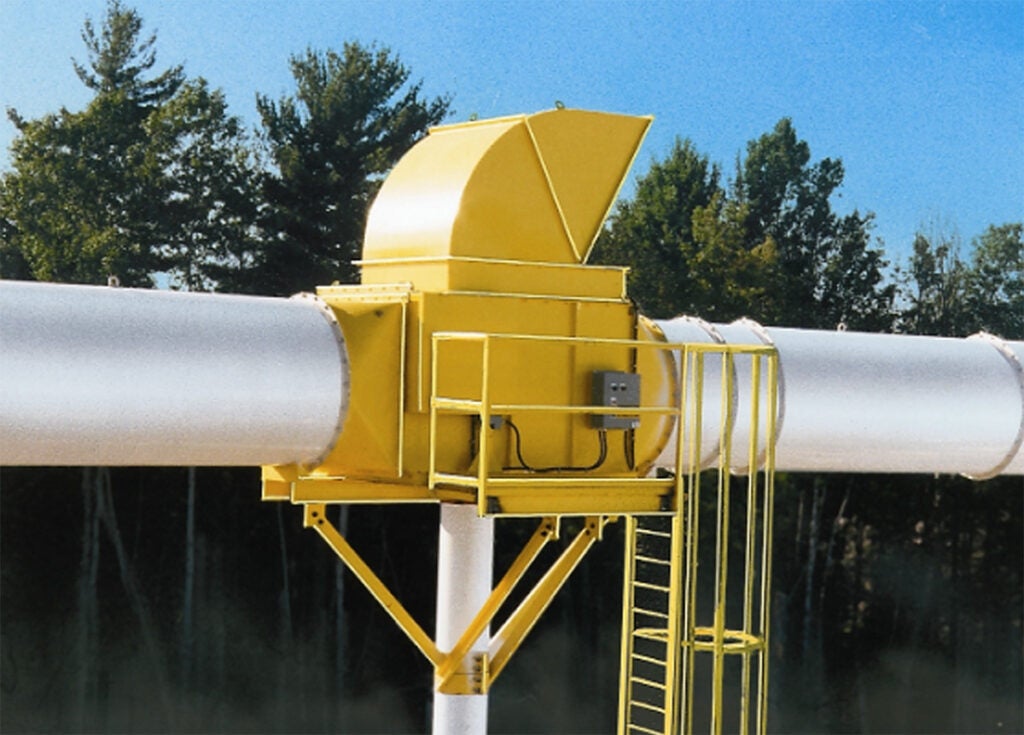 MXONE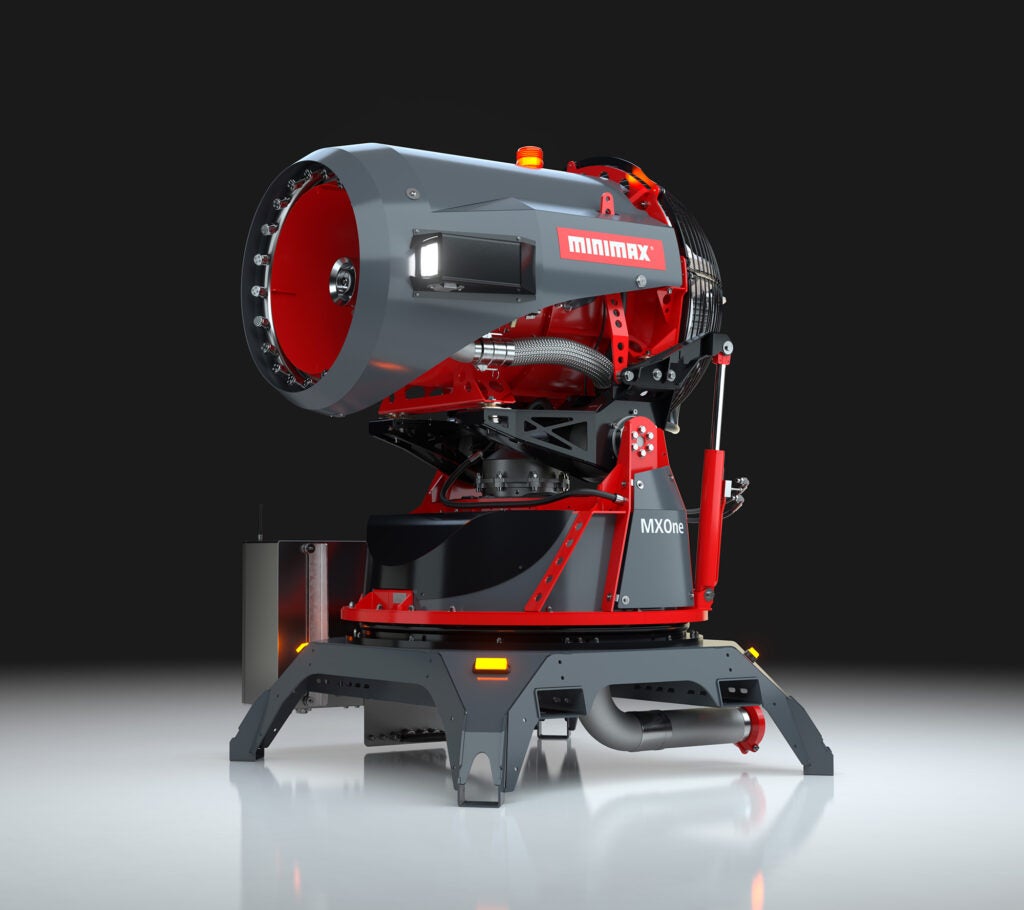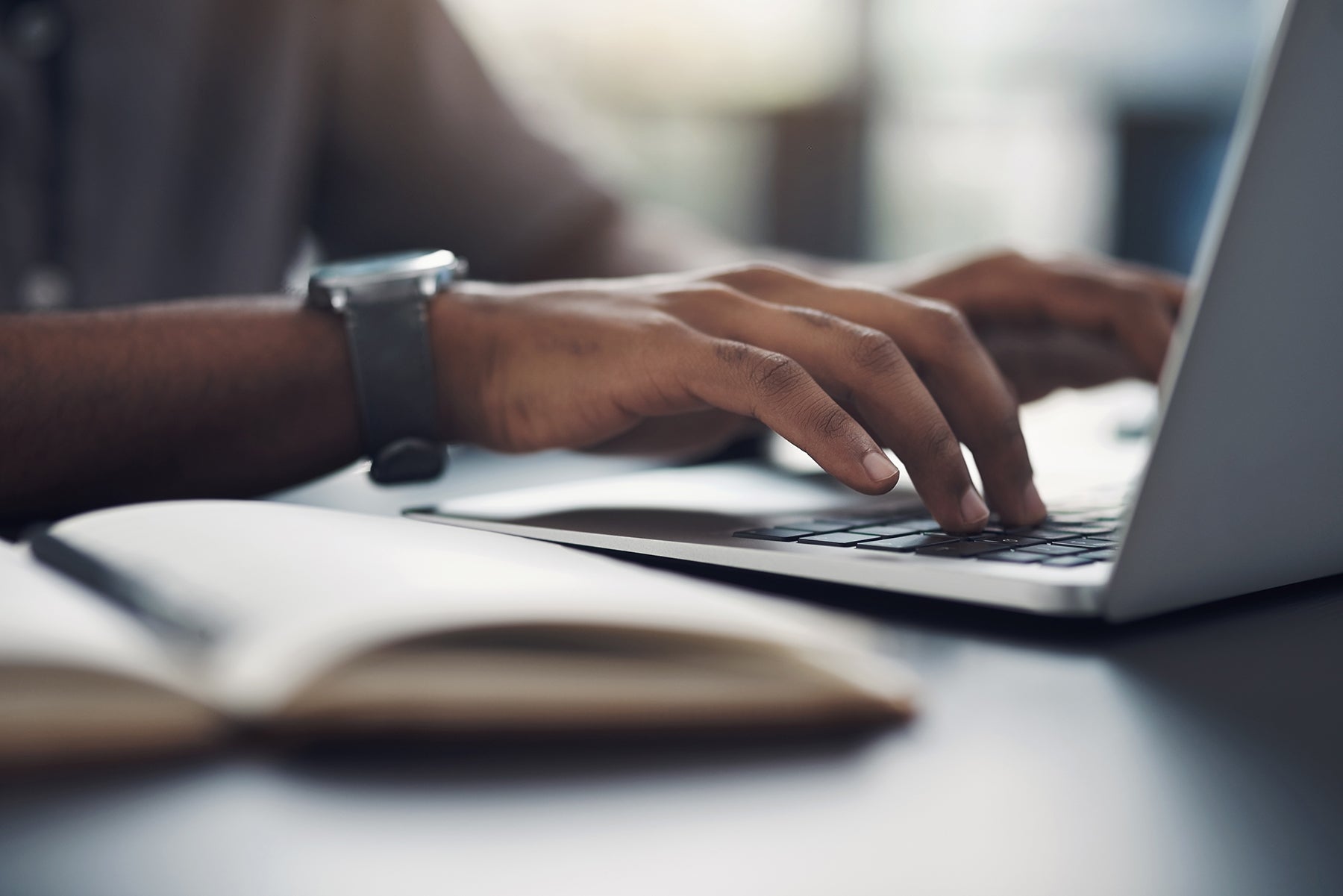 HOW CAN WE HELP
Contact our support team for project inquiries, technical questions and service.